Hi all AR

The 2nd edition of the DFC will begin this sunday at 4 pm over a period of three weeks. In order to join this competition you just have to click on these links (no registration on a forum) :
-Server 15 min => tmtp://#join=dmkfs
-Server 10 min => tmtp://#join=dmkshort
You can consult at all times your classement on the 10 maps by clicking on the icon "classement" when you will be on our servers DFC.
You can also visit the forum of the competition for more informations : http://dfc-competition.forumactif.org/
We hope to see many of you and espacially ... have fun !

And also good luck for the final vs dwx! at UFC !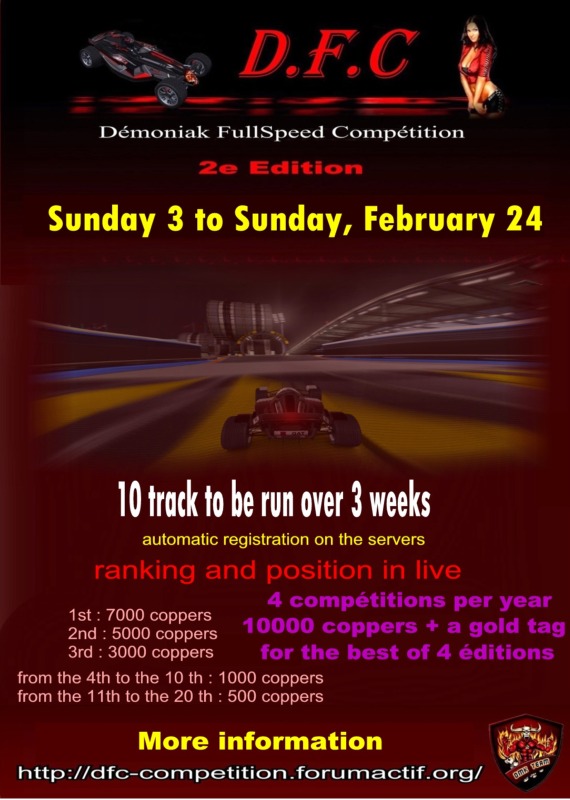 DMK Cyril.